To find your 'Pin an Image' URL, visit your Pinterest profile, find the image that you just recently pinned, and click on the image to open the Pin: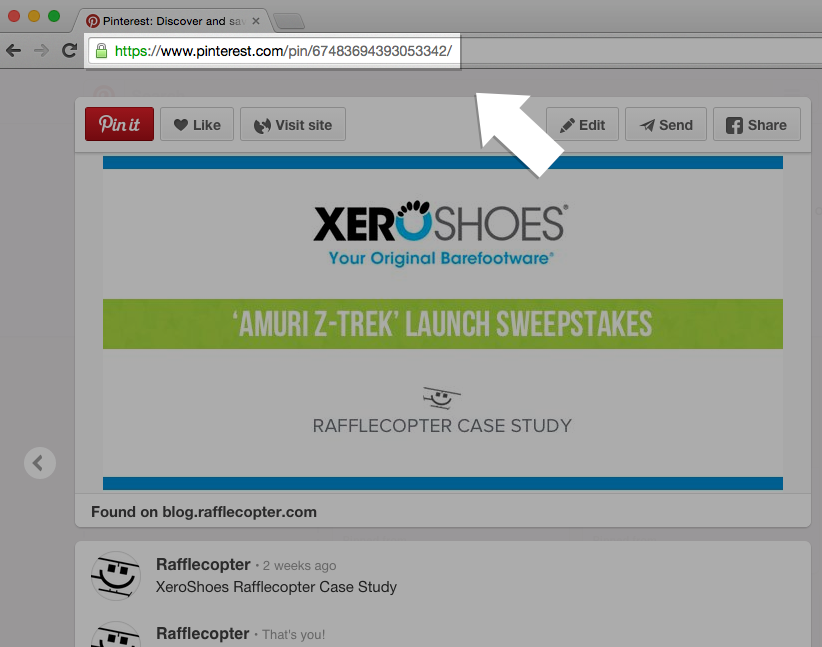 Interested in running a Rafflecopter giveaway of your own?
It's super easy to use & it's a great way to grow your network. Free & paid plans available -- Try out Rafflecopter for Free!