To find your tweet URL, view your profile page on Twitter, mouse over your tweet, and click on the timestamp in the top right corner: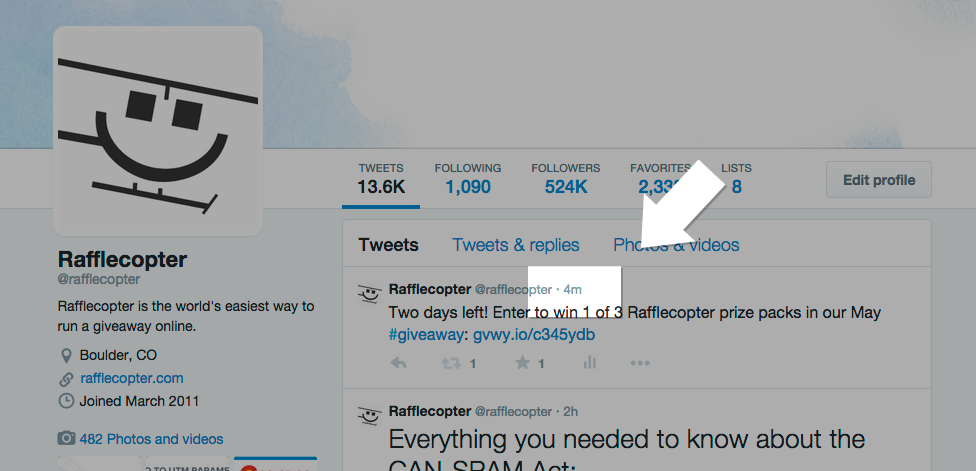 When the tweet opens in its own page, copy the URL in your browser's address bar - this is your tweet URL: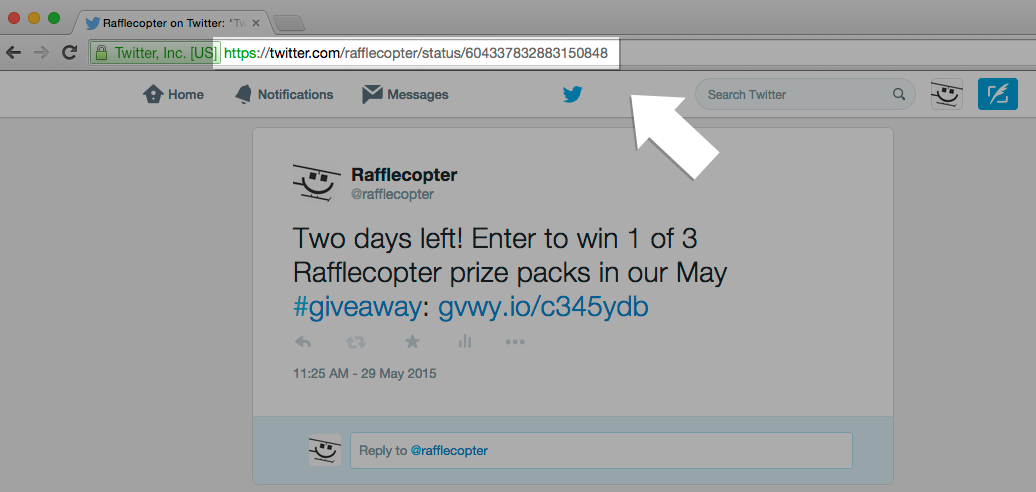 Interested in running a Rafflecopter giveaway of your own?
It's super easy to use & it's a great way to grow your network. Free & paid plans available -- Try out Rafflecopter for Free!